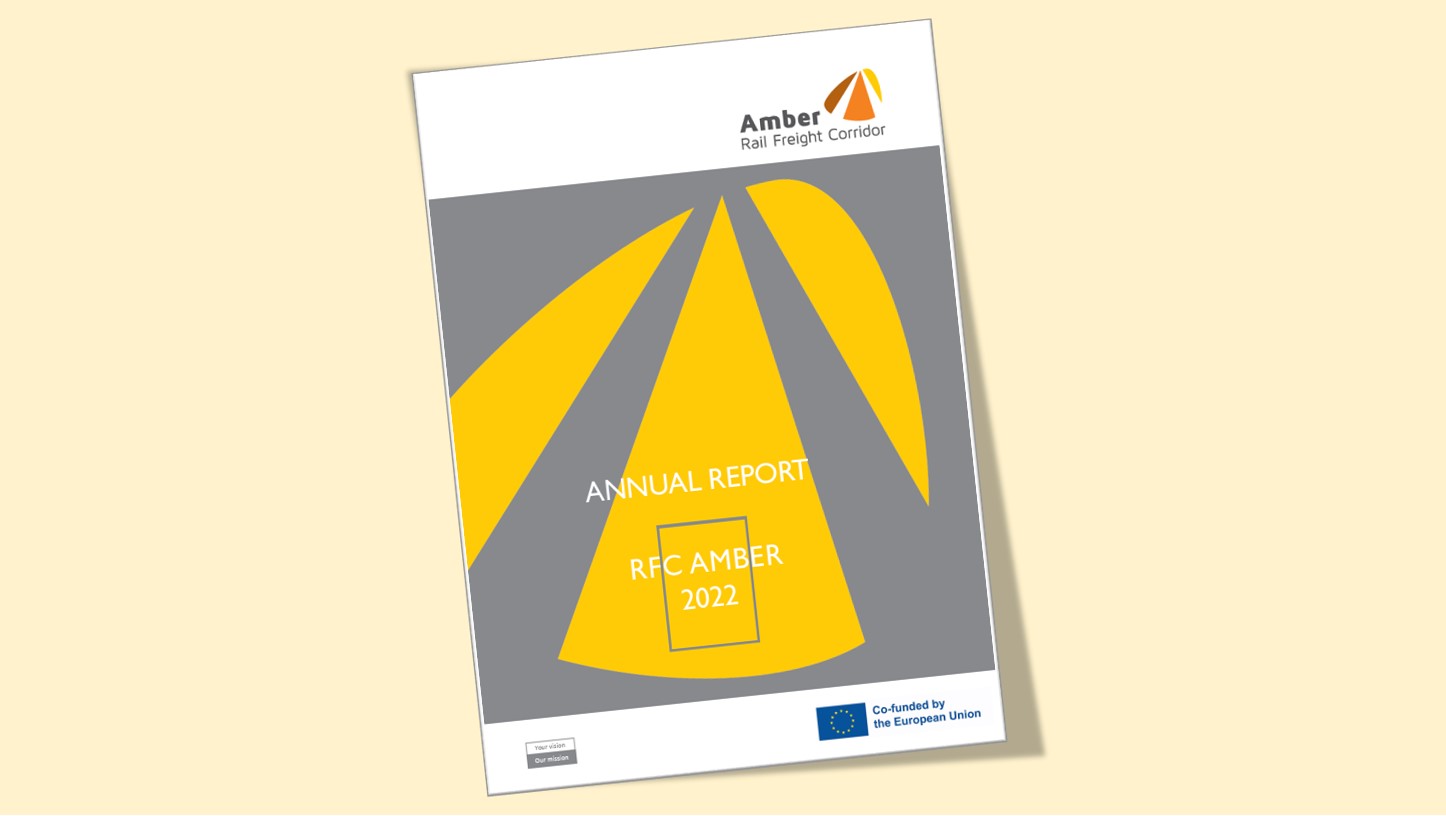 Annual Report 2022
RFC Amber is presenting its fourth Annual Report. The new report gives a comprehensive summary about the activities and achievements of 2022. It was the first year after the pandemic, however a new crisis of a totally different nature, with a war in our neighbourhood broke out in the early months of the year which also brought changes and new challenges.
We could, however, proceed with our activities over the past year, such as organizing and attending several meetings and events held also in person after almost two years of pandemic.
The work of RFC Amber focused, besides maintaining the "everyday business", such as the work of our C-OSS and Working Groups, and the elaboration of the key tasks under the Technical Assistance of RFC Amber that can be funded from the current program. RFC Amber also organized in October 2022 its joint Railway and Terminal Advisory Groups (RAG-TAG) meeting with RFC Baltic-Adriatic, in Prague. It was the first meeting since 2020, which allowed participants to join 100% in person.
The Annual Report 2022 can be downloaded from the RFC Amber website under the following LINK.
The Report is also available in CIP.
The RFC Amber team wishes all customers, stakeholders and all interested persons a pleasant reading!