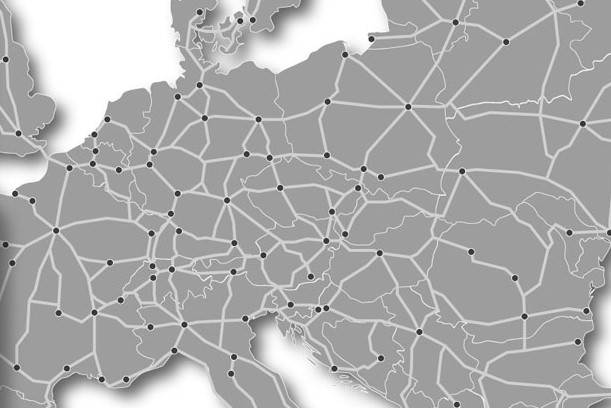 The Pre-arranged Paths (PaPs) on RFC Amber for Timetable 2021 have been published. The catalogue is available under the menu Downloads / Capacity allocation. The new offers include a path for extra long trains between Czechowice Dziedzice and Žilina.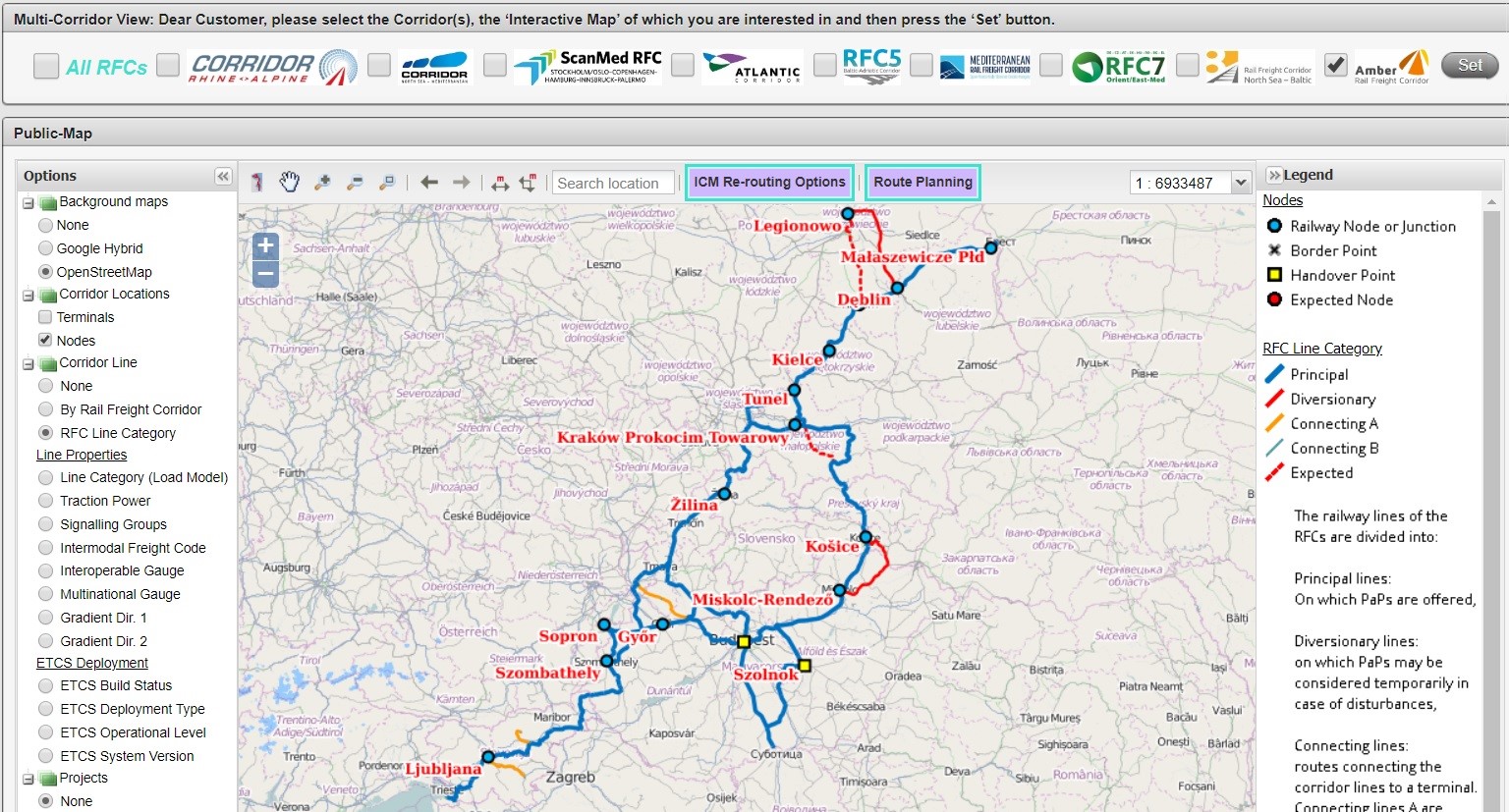 With the support of RNE and under the coordination of the project leaders of MÁV, the Customer Information Platform (CIP) has been successfully rolled-out to the RFC Amber (RFC 11). The information concerning the corridor is now available in the CIP productive environment powered by RNE.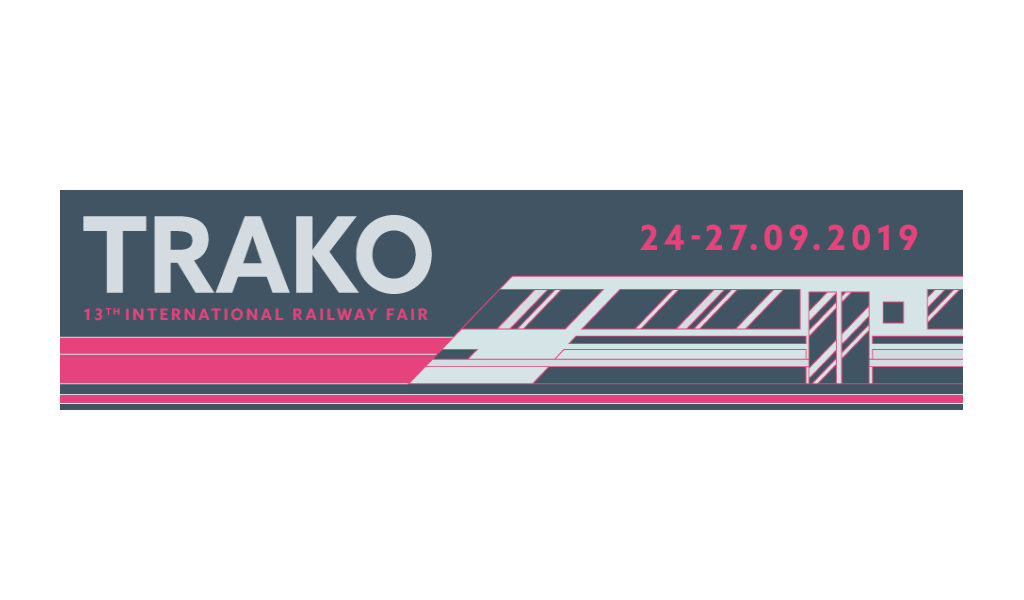 On 25 September 2019 the Polish railway sector association ProKolej organized a conference "Rail 22 – Masterplan for rail freight" at TRAKO, the biggest railway fair in Central-Eastern Europe, taking place each second year in Gdańsk in Poland. The Managing Director of the Amber RFC, Dr. Gerhard Troche, represented the corridor in the roundtable.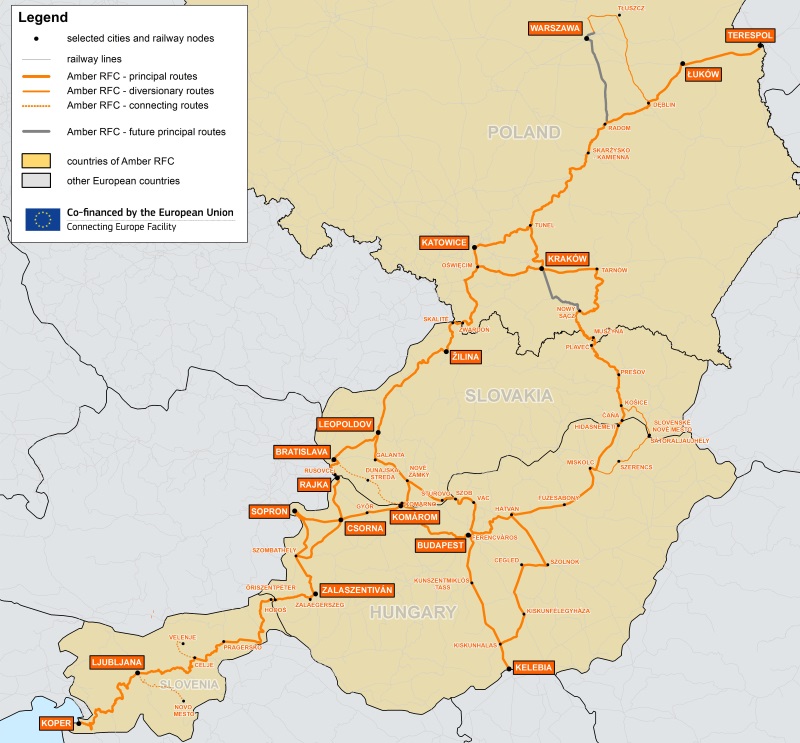 Click and use your mouse wheel to zoom
Amber RFC is established for the purpose of ensuring a high, harmonized and effective level of international rail freight services by:
developing international freight business in order to guarantee transparency and the connectivity of international rail traffic,
introducing innovative value-added products and solutions with increased reliability to meet customer needs,
supporting the cooperation and coordination within the network of RFC corridors.