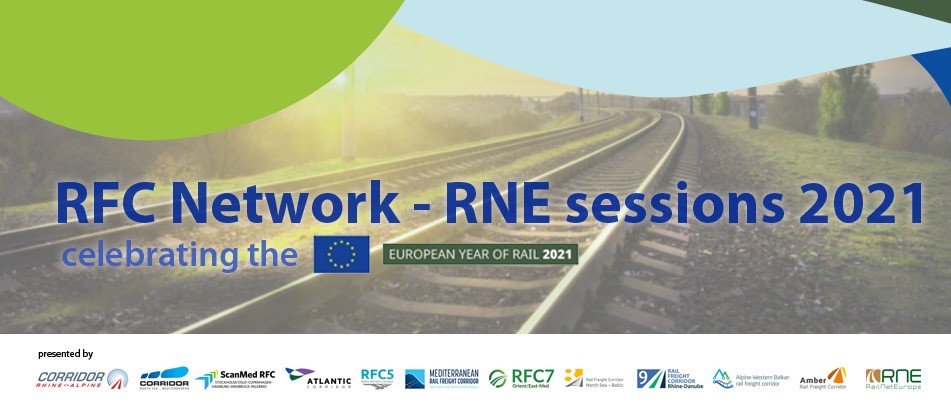 Celebrating the Year of Rail - RFC Network - RNE Sessions 2021
The RFC Network together with RailNetEurope (RNE) will host 3 exclusive online sessions to celebrate the European Year of Rail 2021. During each session presentations related to the overall session topics will be held and there will be the possibility to get active in the time planned for Q&As.
The dates and draft agendas incl. the speakers can be found here . All three events will be held online via Microsoft Teams. You can register to participate via the link next to the sessions.
To discuss the challenges and developments on Cross-Border, we would like to invite you to the first virtual session on:
"Cross-border"
18 June, 14:00-16.00 CEST
Programme
Keynote Speech
Welcome by Lőrinc Czakó, current chairperson of the RFC Network, president of the RFC Orient/East-Med
Christian Minge (RFC Atlantic) on Quality Circle Operation
Harald Reisinger (RNE) on Digital Train Information - Train Run (incl. GPS), Train composition (wagon, container), and ETA
Peter Šišolák (RNE) on Language Programme / Translate4Rail and other pilots
If you wish to register for this first session, please follow the link .
We would be delighted if you would join us in these special events.
Please do not hesitate to contact us if you have any questions. We very much look forward to hearing from you.