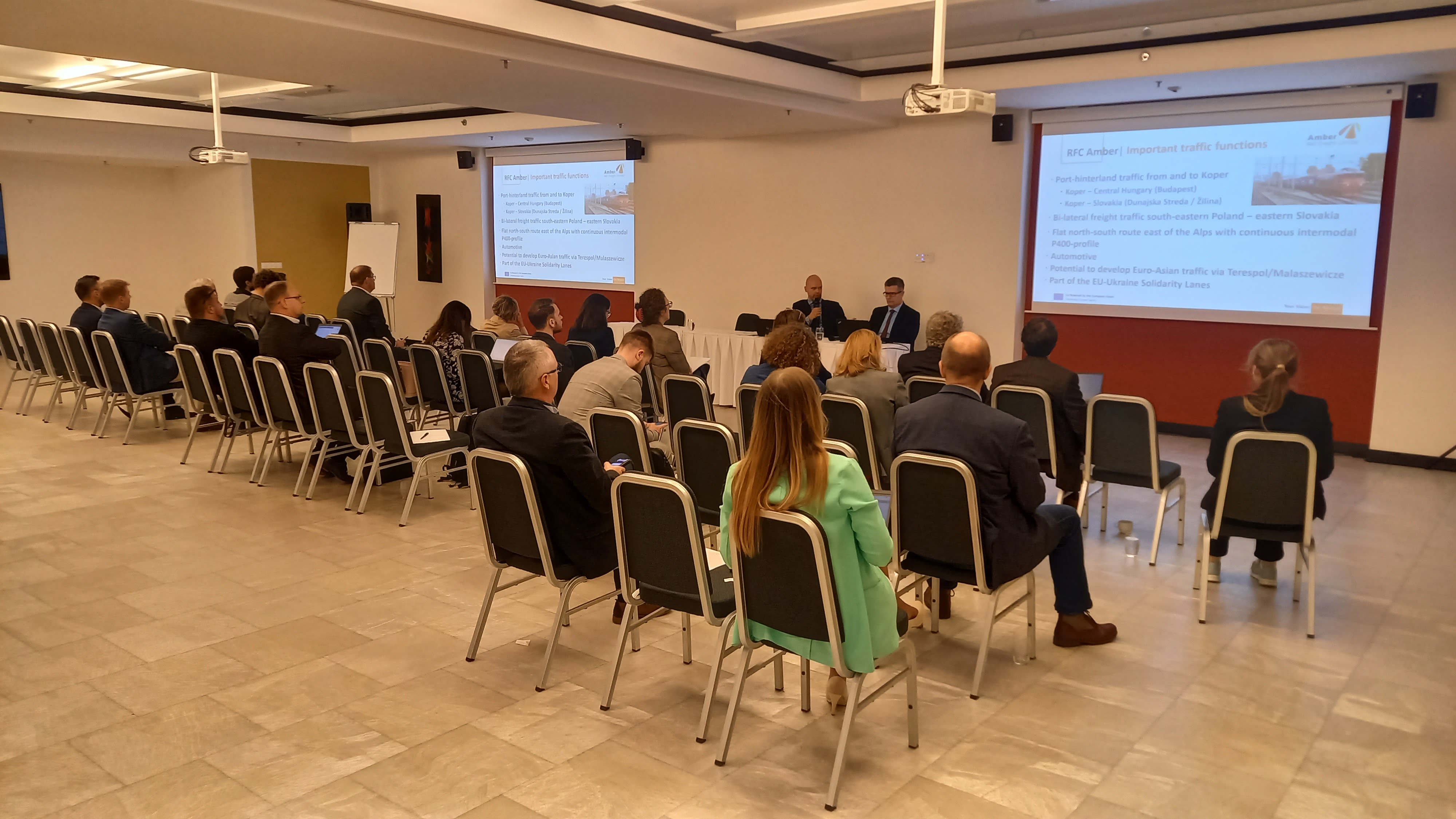 First joint RAG-TAG-meeting of RFC Amber and RFC Baltic-Adriatic
On 7 October 2022 RFC Amber and RFC Baltic-Adriatic held their first joint meeting with the Railway and Terminal Advisory Groups of both corridors. The meeting took place in the Czech capital Prague, in the presence of Ms. Anne E. Jensen, EU-Coordinator for the Baltic-Adriatic Core Network Corridor.
RFCs Amber and Baltic-Adriatic have several overlapping sections and share many stakeholders and customers. It is not uncommon, that trains start on RFC Baltic-Adriatic and switch to RFC Amber and vice versa. Also challenges and critical issues for their development are partly the same. Both corridors are complementing each other already today and the proposal for a revised TEN-T-Regulation, which was addressed in the keynote speech of CNC-Coordinator Ms. Jensen, foresees both RFCs to jointly constitute the basis for one of the new European Transport Corridors.
It was against this background the Management Boards of both corridors had decided to hold a joint RAG-TAG-meeting, which took place in Prague; Czech Republic currently holds presidency of the Council of the EU.
The meeting served both the purpose to inform customers about recent developments and planned activities in both corridors and to exchange on critical issues, where customers today are facing challenges for the planning and smooth operation of freight services. Several issues were addressed by the RAG-TAG-Spokespersons and Members, i.a. relating to Temporary Capacity restrictions (TCRs), to the use of harmonised tools and to requests by Infrastructure Managers and authorities for operation on cross-border sections. Improvement of capacity offers in form of extra long or extra heavy trains was also highlighted.
Presentations by RailNetEurope (RNE) about the TCR-tool and the Train Information System (TIS), by UIRR about the Rail Facilities Portal (RFP) and by the European DAC-Delivery Programme Ambassador Mr Lochman about Digital Automatic Coupling for Freight (DAC) completed the agenda of the meeting and were discussed by the Participants. It was also emphasised that corridors have to be recognised as a central function to solve capacity problems and to achieve a seamless rail freight operation.
The concept of joint RAG-TAG-meetings of both corridors was received very positively, supporting the intention to continue with such joint meetings in the future.