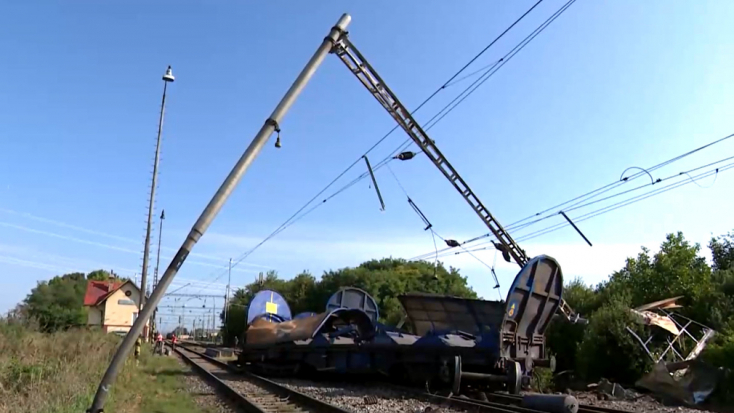 International Disruption between stations Sereď and Siladice (Galanta - Leopoldov line)
There was a train accident on Saturday, 25 September 2021, in the afternoon at the Siladice station in Hlohovec district in Slovakia.
According to Ria Feik Achbergerová, a spokeswoman for the Slovak State Railways, eleven wagons of a freight train were derailed, damaging the infrastructure. Due to the incident, traffic was suspended on the section between Sereď and Siladice. The derailed train caused damage of approximately 1,200 meters of track.
According to the spokesperson, all traffic is suspended on the section between Sered and Leopoldov. The line belongs to both RFC AMBER and RFC Baltic-Adriatic. Infrastructure manager ZSR has not yet been able to determine when train traffic can resume - the infrastructure manager is trying to make at least one of the tracks passable.
The first track is awaiting complete reconstruction, and the circumstances of the accident are being investigated. Due to the ongoing investigation, it is not yet possible to determine the exact extent of the damage. No injuries occurred in this accident.
Diversional routes are via Leopoldov - Trnava - Sered - Galanta - Stúrovó - Szob and via Leopoldov - Trnava - Bratislava- Raca - Bratislava-Vajnory - Galanta - Stúrovo - Szob or towards to Nitra.
Capacity on rerouting lines: 8-10 trains per 24
Click here for more information.
source: ŽSR, www.ma.hu