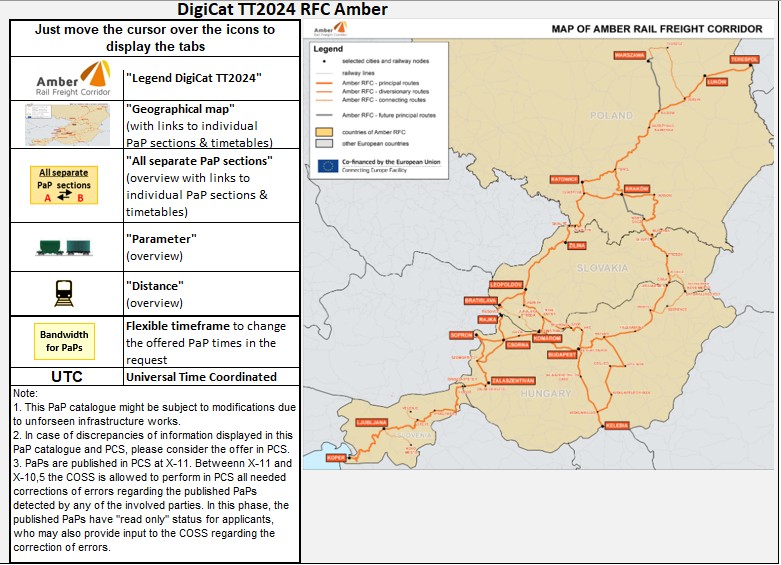 PRE-ARRANGED PATHS (PAPS) FOR TIMETABLE 2024
PRE-ARRANGED PATHS (PAPS) FOR TIMETABLE 2024
The Pre-arranged Paths (PaPs) for Timetable 2024 are now published and accessible in Path Coordination System (PCS). Our offer, prepared in close cooperation with other Rail Freight Corridors enables rail freight connections between terminals in Central and Eastern Europe with the Port of Koper. The offer includes a path for extra-long trains between Czechowice Dziedzice and Žilina, which is offered with RFC Baltic Adriatic and its route is extended to Bratislava. We also implemented PaPs for 700 m long trains between Bratislava východ and Szombathely-Rendező.
More details on PaPs for Timetable 2024 along RFC Amber can be found in our DigCat at the link
Amber Rail Freight Corridor (rfc-amber.eu)
Path requests for the Timetable 2023 might be submitted until 11 April 2023 by using PCS as the unique booking tool for PaPs via following link https://pcs-online.rne.eu/pcs/#/login
For any questions or support do not hesitate to contact the C-OSS Manager.