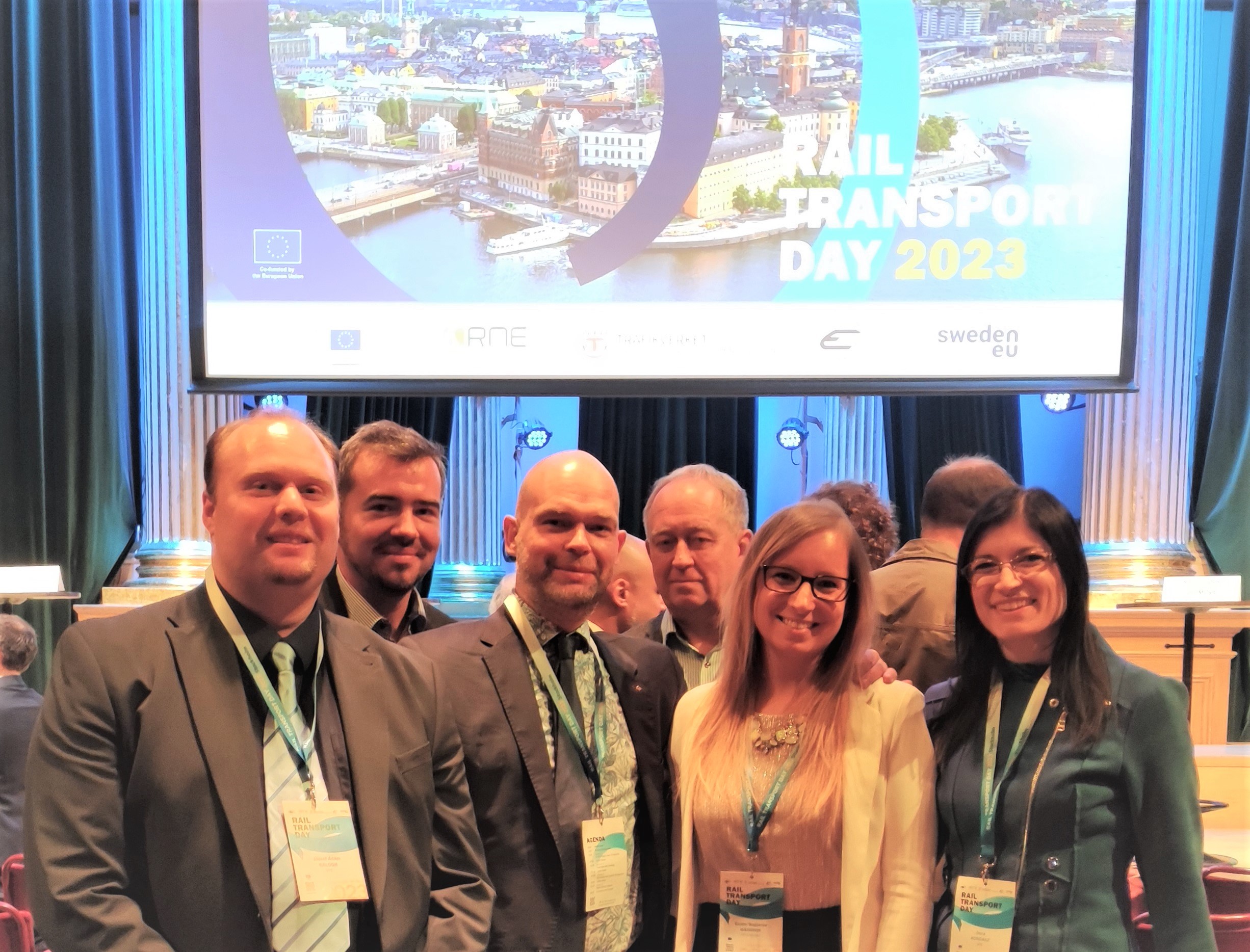 Rail freight key topic on the European Rail Transport Day in Stockholm
On 30 May 2023 RailNetEurope organized in Stockholm in cooperation with the EU Commission the Rail Transport Day 2023. The event gathered many high-level representatives from the European Commission, transport ministries and the rail sector. Even RFC AMBER had a delegation present at the meeting, which had many exchanges with customers, stakeholders and colleagues from other freight corridors.
The European Rail Transport Day is the successor of the Rail Freight Day, which in past years traditionally took place in December in Vienna. The change of name marks a widened thematical scope of the event, which now includes even passenger traffic and a strengthened focus on rail innovation.
However, rail freight clearly remains a key topic for the event, with is first session dedicated to it. A panel, consisting of representatives from shippers, railway undertakings, infrastructure managers and academia discussed critical aspects for the further development of international rail freight. The discussion put customer needs in rail freight in the focus, covering a range of different markets, from the transport of bulk commodities with its high demand for efficient and cost-competitive transport to time-sensitive shipments in intermodal transport chains for international retailers, with strict demands on punctuality and often very specific logistical requirements depending on the type of goods. A key conclusion form the discussion was, that a common denominator for the different markets is the need to strengthen the reliability of rail freight services and to better handle service disruptions, when they occur.
Even two other sessions of the event had a strong bearing on rail freight: In the session on optimising rail capacity management the importance of the Timetable Redesign initiative (TTR) was highlighted as a key activity for the rail sector in the coming years, while the session on digital railway systems underlined the role of Digital Automatic Coupling (DAC) as an enabler paving the way for a wider digitalization and automation in rail freight.
The RFC AMBER team present at the event, consisting of the Managing Director, Dr. Gerhard Troche, the Leader of the Marketing Working Group, Mr. Márk Háry, and Mrs. Eszter Boglárka Gádoros from the RFC AMBER Secretariat, used the occasion to exchange with stakeholders of the corridor, with policy decision makers and with colleagues from connecting freight corridors.