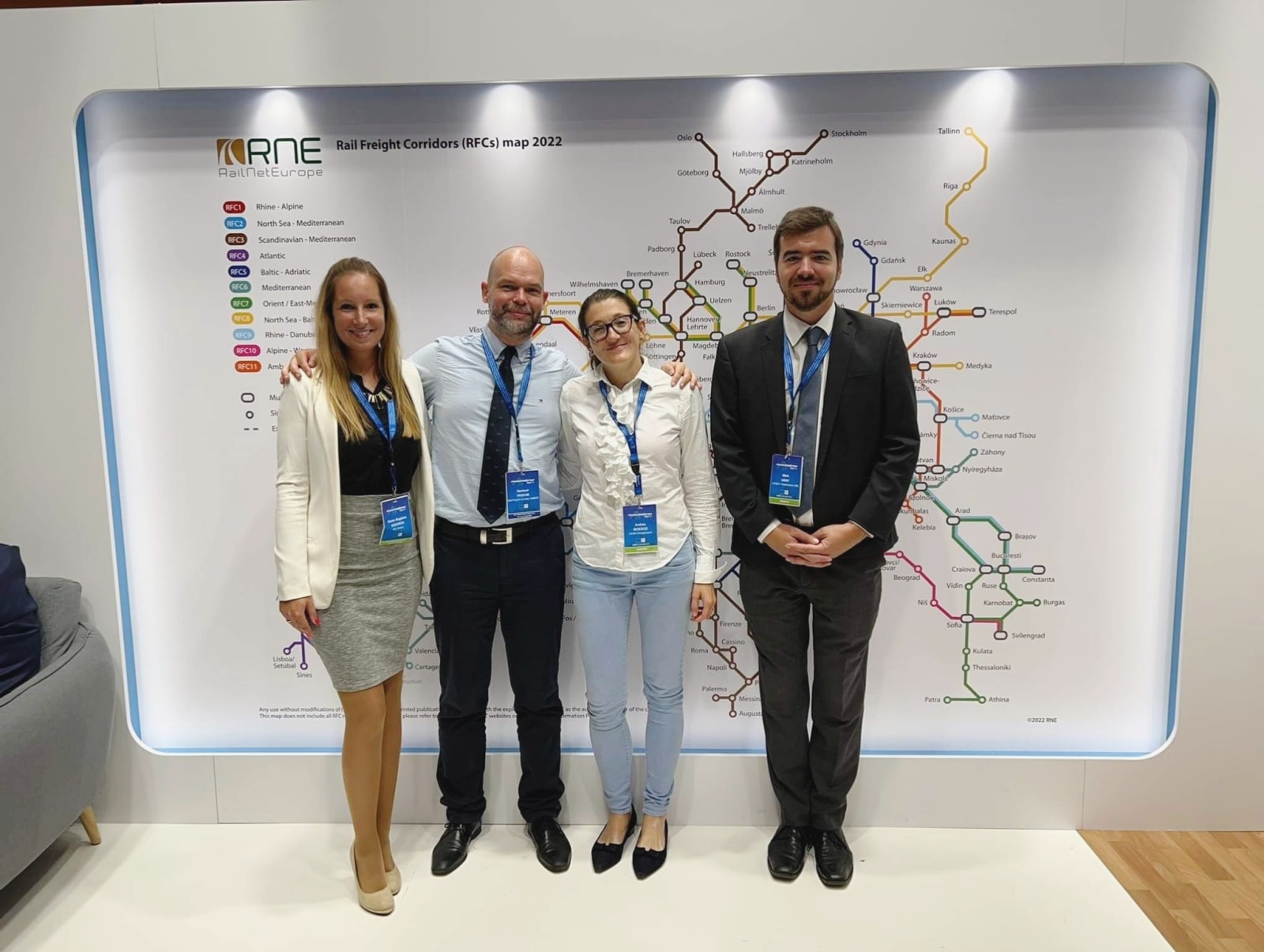 RFC Amber at the Connecting Europe Days in Lyon
RFC Amber was well present at the Connecting Europe Days, which took place in Lyon from 28-30 June. Our corridor participated in the joint stand of the RFC Network and RailNetEurope and the RFC Amber team had many useful talks with stakeholders and Representatives of the European Commission.
The Connecting Europe Days – formerly known as TEN-T Days – brought together politicians, industry representatives and the European Commission to discuss transport and mobility, and their role in achieving the ambitious goals set out in the EU Green Deal. The consequences of Russia's invasion of Ukraine were among the key topics of the agenda, with the Ministers in charge of transport of Ukraine, Moldova and Georgia present in person at the event. This topic is of high relevance for RFC Amber, taking into account that three of the four countries of our corridor are direct neighbors of Ukraine. Another key topic discussed was the on-going revision of the TEN-T Guidelines.
The joint stand of all Rail Freight Corridors and RailNetEurope attracted many visitors, including EU Transport Commissioner Adina Ioana Vălean, and became an important and well frequented meeting point for exchange with sector stakeholders and policy decision makers.
The team of RFC Amber present at the event comprised the Chair of the Management Board, the Managing Director, the Secretariat and the Chair of the Marketing Working Group. The participation of RFC Amber allowed for deepening the contact with other freight corridors and some concrete ideas for a closer cooperation were discussed. RFC Amber will follow up on these exchanges in the coming weeks and months.