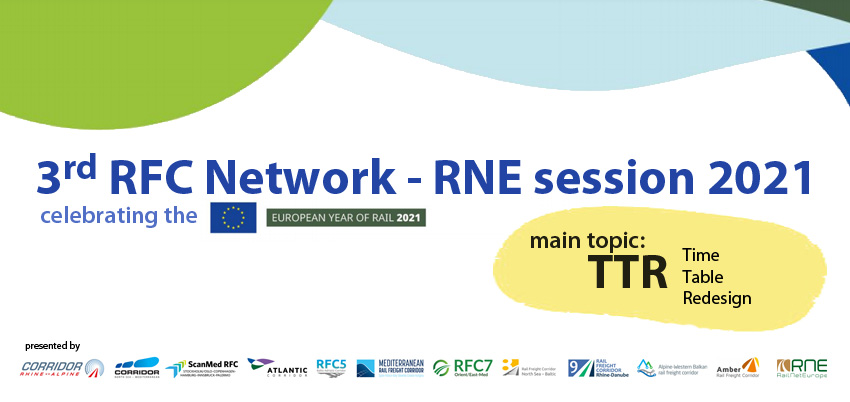 Third RFC Network RNE session
After 2 very successful RFC Network RNE sessions, the programs will continue with the 3rd session which will focus on Time-Table Redesign. The main session of the second session was the International Contingency Management, speakers with Oliver Sellnick and Ivana Tomekova.
3rd Session topic: TTR Time-Table Redesign
14 October, 14:00-16.00 CEST
Programme
Introduction to the ICM session
Zita Koops-Arvai (current RFC Chairperson)
General introduction of TTR
Philipp Koiser (RNE)
TTR IT landscape/digitalization/implementation
Philipp Koiser (RNE)
RFCs as enablers(Pilot Amsterdam-Paris, MVP capacity strategy on RFC Rhine-Alpine)
Thomas Vanbeveren (Infrabel), Sophie Ismaier (DB Netz)
International Leading Entities
Guus de Mol (RFC Rhine-Alpine)
More information are available on the common RFC Network LinkedIn page.
If you wish to register for this third session, please follow the link .