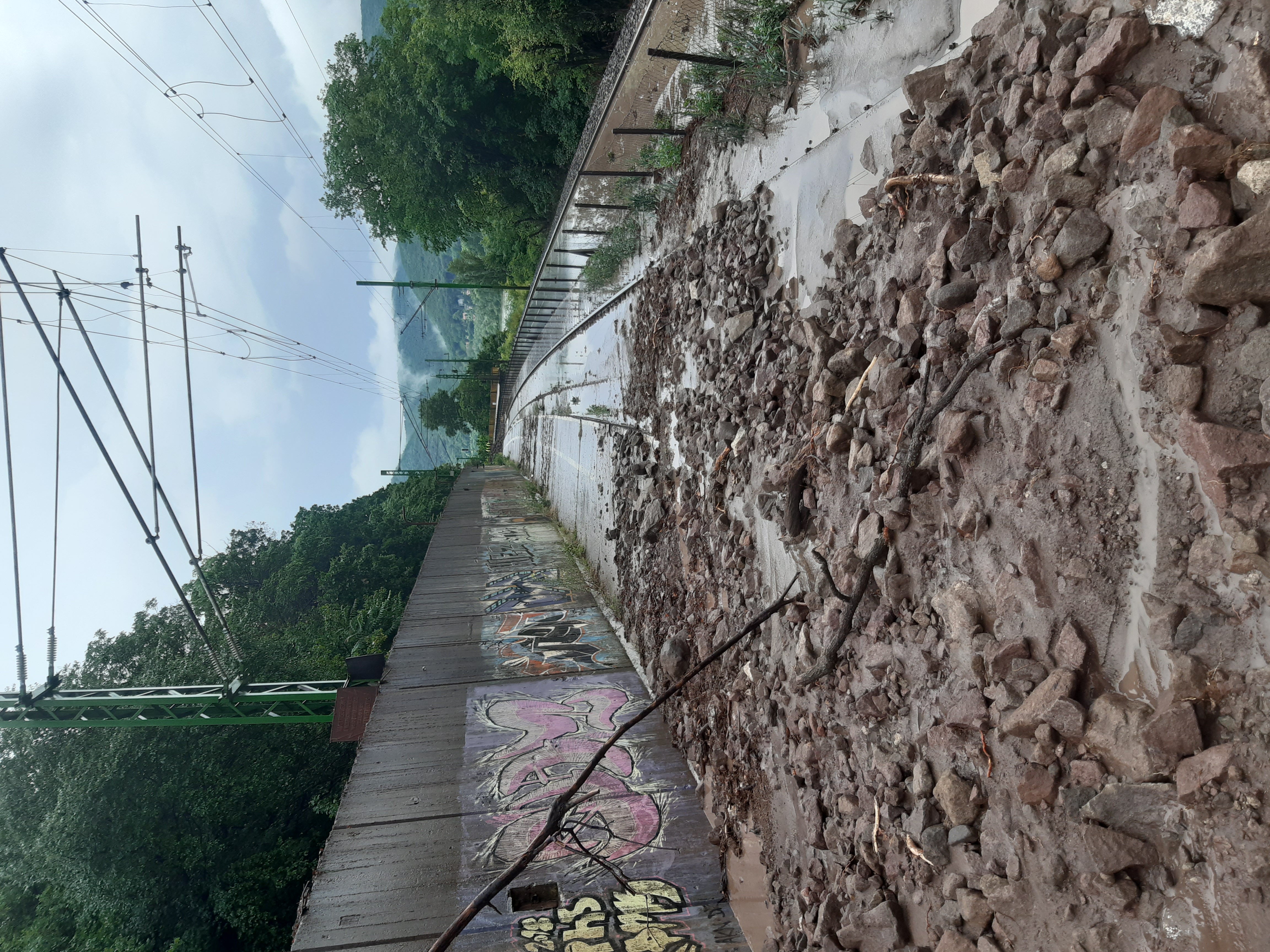 Total closure between Szob and Nagymaros (updated: 13-06-2022)
Incident happened between Nagymaros and Szob on the line Budapest - Szob/Štúrovo - Bratislava. It was discovered at after 3 PM on 9 June 2022. ICM entered into force.
UPDATE: 13-06-2022
Following the assessment, MÁV published the below update:
Single track operation is expected from mid-August

Double track operation is expected from early September
Freight trains shall use the re-routing options listed below.
------------------------------------------------------------------------------------------------------------
10-06-2022
Due to the heavy rainfall in the last days a lot of water and mud flowed and washed a lot of stones on the tracks and blocked first time one track, and approx. a quarter of an hour later the second track too. The mud and stones cover the tracks about 1000 m long.
The water partially washed away the subgrade and the ballast too, and in addition, it affected the road next to the railway track.
The damage is shown in the video below:
According to the national rules, all affected train paths were cancelled in Hungary and Railway Undertakings were informed about the incident.
Freight trains were rerouted via Rusovce - Rajka and Komárno - Komárom. Furthermore other border crossings are also available like Fiľakovo - Somoskőújfalu, Čaňa - Hidasnémeti and with restrictions Slovenské Nové Mesto - Sátoraljaújhely.
The first evaluation of the incident and the time estimation of restoration are ongoing.
The incident was recorded in RNE TIS where it will be refreshed continuously.